Mazon DVS only provides the best Customer Service to all our customers in the Los Angeles area.  When you need to secure an area with video security, we are people to call. We will do all that we can to make sure that when the job is done you are left happy. We work with most budgets and only offer the best security cameras Los Angeles has to offer. Call or Click today for a Free Quote!

CCTV and Security Camera Systems are quickly becoming a great addition to any home or business. Security Cameras Los Angeles are a great way to secure and deter any unwanted visitors. Mazon DVS is a CCTV company based out of Los Angeles CA. We offer Security Cameras Los Angeles Systems to anyone living in the Los Angeles Area including San Bernadino. We offer CCTV Installation to our Customers in Los Angeles if they already have a system. We carry very affordable surveillance cameras. Please call of email us today for more information.

Need a way to communicate better to your employees and customers? Want to seem more professional to your customers? A great way to achieve those goals is to start with a Telephone System for your business. Not only are these systems very cost efficient but also very stylish. We carry multiple brands that will fit your needs. Call us today for a quote or more information.

Chances are if you just moved into a building or home you may need to cable it for Networking, Sound and Television. We offer services that will get your business or home up and running right when you need it. We install only the best quality cable that is both fast to handle your network and safe enough to place in your business. We operate by California code so we take no shortcuts that can place a hazard for you, your family or employees.
For the best experience in Security Cameras Los Angeles, Call Us Today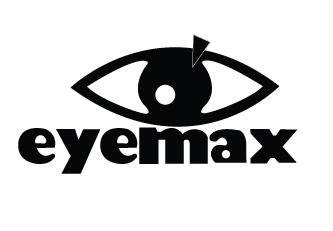 I was initially looking for some security cameras for my home in Downey and was looking at buying some cameras from Costco. The thing was my friend heard that many of their camera systems were failing just after a few months. I didn't want to spend money buying a camera system and then a few months later have to buy another one. So I started looking and came across these guys. Jose (the owner) talked to me about why I should get professional security cameras for my home instead of buying entry level ones at Costco even though they are cheaper. He said quality was a big factor. He was able to also help me figure out what I needed and got me a great price! Overall I'm very satisfied with the job. I would definitely recommend him. Also I needed to get some speakers installed in my house and he was also able to do that too! His work is very clean. Thanks!
I have been looking for some home security cameras in Downey for a long time and I really didn't want to buy those cheap ones from Costco. I found this guy from a friend of mine who recently had his house and business done. The price was actually really good considering that he also installs and warranties his work for 1 year! Overall I'm pretty happy with the results of everything and how it came out. I need to install my TV on the wall and he said that he can also do that if needed. I'm going to call him back once I'm ready for that.
I had Jose install my TV and also install my speakers to the ceiling. He did a great job, was quick and clean. He was able to conceal all the cables in the walls so nothing shows. Will be using him to install my security cameras later.
Thanks you so much for the security camera installation. Its so hard to find a CCTV company in Los Angeles. I appreciate all your help with the set up! Thanks!
We Serve All of Los Angeles County